5 Design Elements Every Chef's Kitchen Needs
Wednesday, July 28, 2021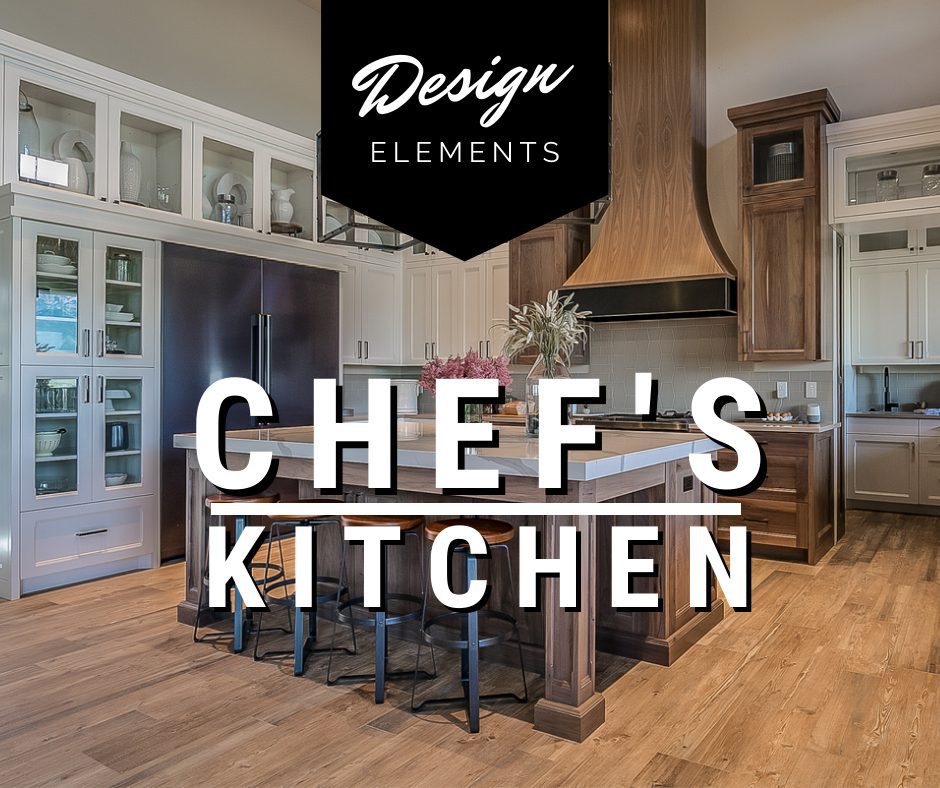 Let the design experts at Kitchens Redefined help you decide on the perfect chef's kitchen for you.  There is a lot of buzz around the concept of a chef's kitchen. A chef's kitchen is designed and equipped to satisfy the needs of a professional chef—or a regular person who has a desire to cook at that level. However, there can be an argument made that you do not have to fit either description to benefit from this type of kitchen.
People are becoming more conscious of the food they eat and how it's prepared. Kitchens have become the central gathering place in a home for families and friends, so a spacious chef's kitchen suits those needs as well. 
If you have the space, many assert that a chef's kitchen is always worth the money—whether you're buying a home or renovating one you already  have—no matter how much or how little you actually cook in it. Dwell.com has 7 Design Tips for a Chef-Worthy Kitchen to get you inspired. 
If you are considering taking your kitchen to chef territory, there are design elements that you will need to achieve this goal. Houselogic.com offers insight into How Professional Chefs Set Up Their Own Kitchens. While there is variation in any type of design, a chef's kitchen should have these 5 design elements:
1. Space 
A chef's kitchen needs space for multiple people to cook and prepare food comfortably at the same time. This lends itself to open floor plans and islands to keep prepping, cooking, and socializing while you do it comfortably separate but together. 
Picture a professional kitchen with prep cooks, chefs and servers all working in the same space without interfering with each other and the layout in your home kitchen will come to life.     
2. High-End Appliances 
Invest in a  Sub-Zero refrigerator and freezer, a gas cook range that operates with higher than usual Btu and includes a grill or a griddle, and multiple ovens. This will allow you to do things like keep fresh produce around for longer and boil water faster. Multiple ovens will allow you to steam or use one as a warming drawer.   
3.  Two Sinks
Multiple preparation spaces need multiple sinks More than one sink, and preferably, deep or farmhouse style, for washing food and dishes conveniently, as well as a faucet right over the stove to easily fill large pots of water without having to lug the pot from the sink will bring your kitchen to chef level.
More than one sink can also accommodate more than one dishwasher so you always have clean dishes—no more stacking them in the sink until the other load is finished.
4.  High-level Organization
If you cook on a professional level, you need lots of stuff to do it. That stuff cannot go just anywhere. You should have multiple cutlery organizers and pull-out drawers so all the gadgets and gizmos are easy to find and within reach.
5.  Counter Space
You need counter space for everything you do in the kitchen. You need space to prepare, serve, and socialize. Design counters with function in mind. An island with ample counter space can be used for rolling out pasta or sitting and eating it. A back counter can be a baking station and a work space.   
No matter how you use it, ample counter space is key to having the ability to have multiple cooks in the kitchen and to still have room for company while you work.  
Of course, the term chef's kitchen is fluid. You may want more or less of any one of these elements. You may want to add more built-in appliances or organizational elements.