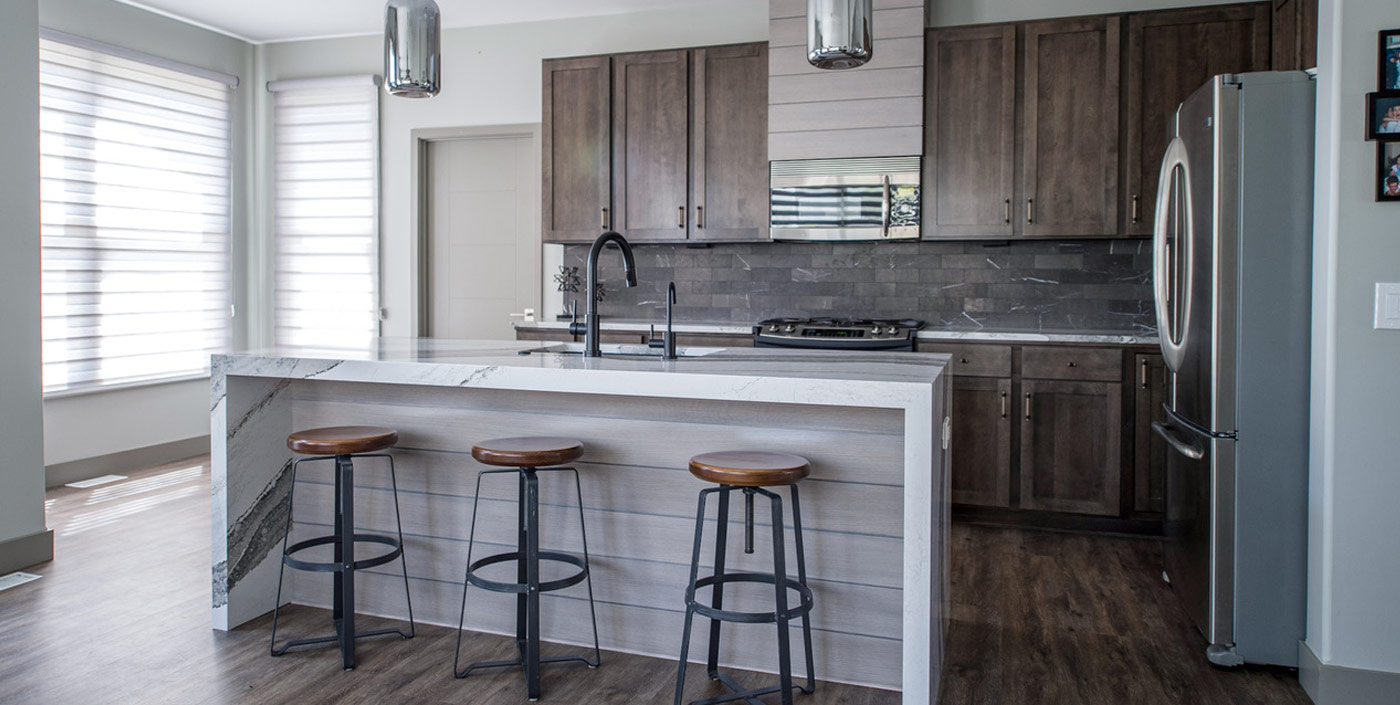 CABINET
Painting + Cabinet Refinishing
Kitchens Redefined specializes in professional cabinet painting and refinishing.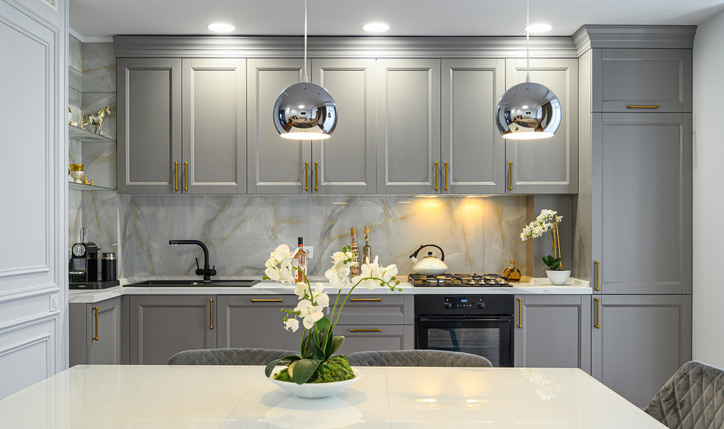 We take existing cabinetry and transform it with our beautiful foundation, designer and custom finishes. With thousands of colors, glazes and stains to choose from, each kitchen is a customized work of art.
Kitchens Redefined has an extensive knowledge in cabinet coatings. Unlike basic paint store coatings that do not last, our company has consulted large coating manufacturing companies as well as having owned our own cabinet coatings manufacturing company and helped in the development of specialty coatings designed for cabinet coatings and to make cabinet finishes last much longer than standard paint coatings. Kitchens Redefined uses these proprietary products for every cabinet refinish project, but also trains each of our skilled cabinet finishers in the correct processes and procedures to ensure each and every cabinet refinish project we do stands the test of time.
We can refinish or repaint any wood species such as oak, maple, walnut cherry or birch using our proprietary finish process to transform and repurpose your existing cabinets with durable, long-lasting finishes.  Our designer finishes are endless. We offer custom designer glazed finishes, distressed and antiqued finishes, metallic finishes and every color and style in-between. Our refinishing services are applied to last.
Repainting and refinishing, when done the right way, is a fraction of the cost of replacing your kitchen cabinets!
Our Cabinet Painting and Refinishing Options
Cabinet Painting
Painting over existing stained or painted cabinets or woodwork to desired color using cabinetry grade coatings. Our painting process is a proprietary process that ensures a long lasting finish over a previously painted or stained finish.
Cabinet Staining or Restaining
Taking existing stained cabinets or woodwork color and changing it to a darker stain color using various color enhancement processes and clear coats.
Cabinet Refinishing
Some existing painted or stained cabinet finishes are so worn out they require our stripping process to get down to the bare wood in order to apply a more durable and longer lasting finish. We can also bleach the wood lighter, then sand, stain and refinish.
Cabinet Refresh
Maintaining the existing color of stained cabinetry or woodwork and lightly sanding, staining worn and refreshing with clear coats.
Check out some of our before & afters!
Finished to Last

Our finishing processes and options above are very durable. When a finish is not done properly it can easily peel. Kitchens Redefined coatings are "Finished to Last".

We offer standard paint and stain finishes as well as designer finishes such as European glazed, french country, contemporary, old world, distressed and antiqued, sleek metallics and more. These finishes can be created in any colors you desire.
What is the Difference between Refinishing and Refacing Cabinets?
First, it is always recommended that your cabinets are built well and refinishable. When you schedule your initial in-home consultation, we will determine whether repainting, refinishing, redooring or refacing is best for you. If you enjoy your current kitchen door and drawer face styles, then repainting or refinishing is perfect for you. High-quality wood cabinets are also great candidates for refinishing. Refacing and redooring adds an additional process of adding new door and drawer fronts or cabinets skins to the wood species.
Cabinet Refinishing and Repainting is not only budget-friendly, but environmentally-friendly. When keeping your existing cabinetry, you help the environment by not contributing to clogging up landfills.
Try our Kitchen and Bathroom Visualizer Tool to virtually try different colors and styles for your kitchen layout!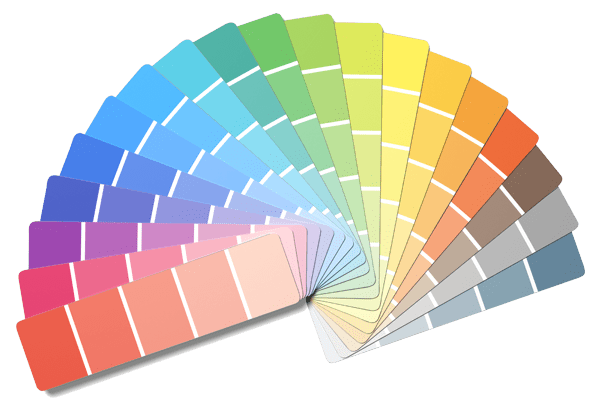 Color Trends for Cabinets
In today's world of design and cabinetry the sky is really the limit. We are always asked if it is better to paint or better to stain and it is always up to you. Both are timeless and it all depends on different elements within your kitchen and home. A Kitchens Redefined professional kitchen designer will help you design your kitchen with the perfect color or finish option for you.
Some of the most current color trends we have been using include blue hues, green hues two-toned cabinets and timeless white and gray cabinets.
See our top 5 favorite gray paint colors here!
See our top 5 favorite white paint colors here!
Tuesday, June 13, 2023

When it comes to giving your kitchen a fresh new look, repainting your cabinets…

Tuesday, May 30, 2023

Your kitchen cabinets are an integral part of your kitchen's design and functionality. They…

Thursday, March 30, 2023

Mudrooms and laundry rooms are often overlooked spaces in homes, but they serve a…