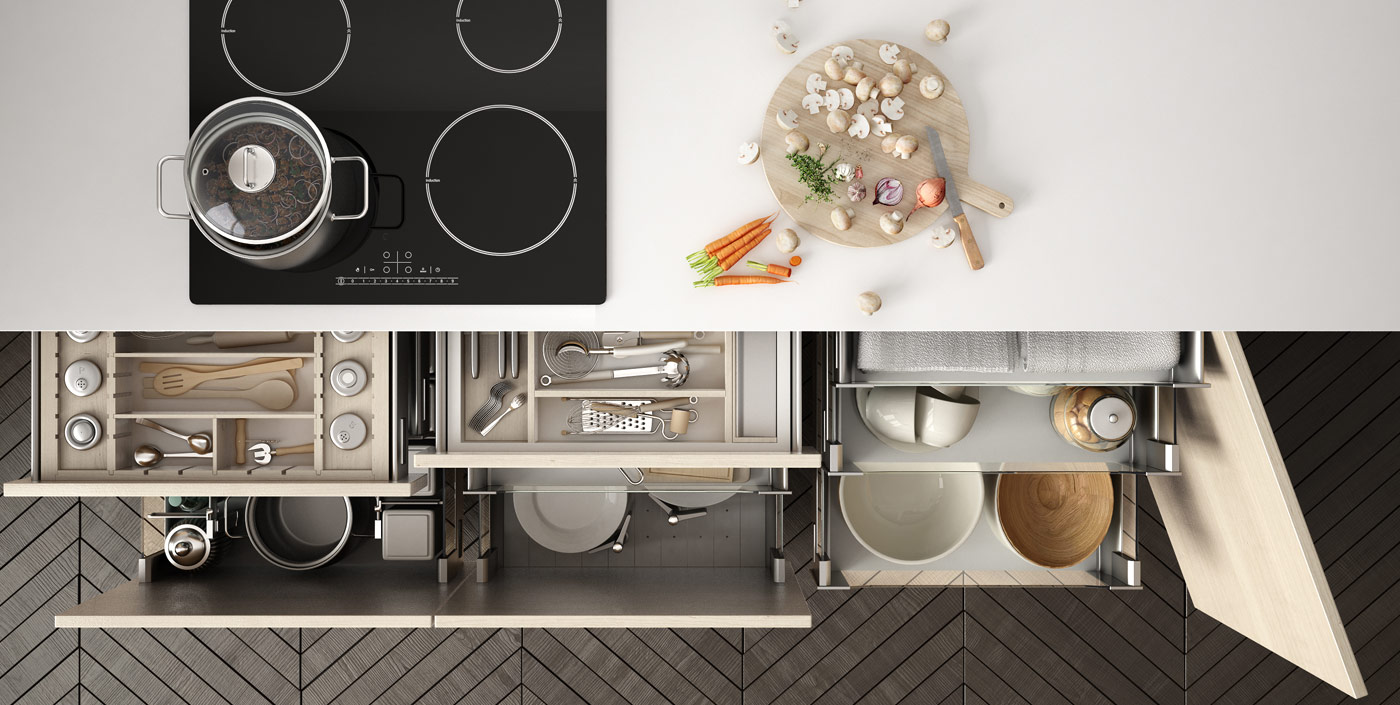 CABINET
Storage Solutions
Create functional and sufficient use of your kitchen and kitchen cabinet space by implementing interior storage solutions! We have storage solutions to solve all of your kitchen needs. There is nothing quite like an organized kitchen and the efficiencies it brings along with it.
Check out our blog post for the top storage solutions you need NOW here!
Declutter your space
Cabinet organizers | Pull out organizers | Drawer Organizers
Declutter your space by adding cabinet pull-outs for your food containers, cookware organizers for your pots and pans, and soft-close waste bins. Add a kitchen drawer organizer specifically for your spices or a divided tray for your cutlery. We also offer kitchen cabinet tray organizers for your cutting boards and baking sheets. You will love our drawer dividers for cutlery and utensils.
Any kitchen job we complete can come with a simple and effective addition by adding storage solutions and organizers you have always wanted! The storage solutions are endless and can be easily added to your kitchen refacing or refinishing job with Kitchens Redefined!