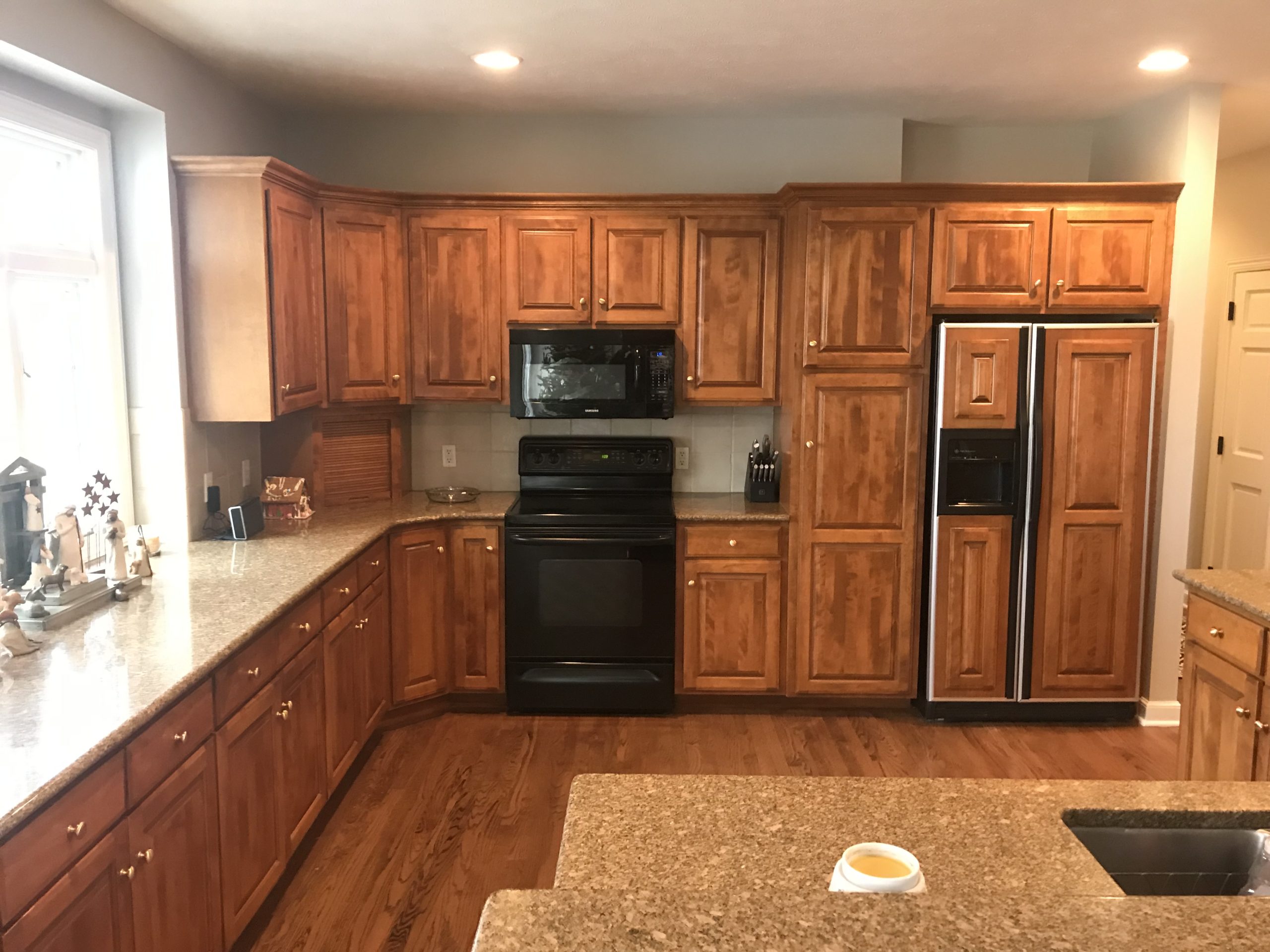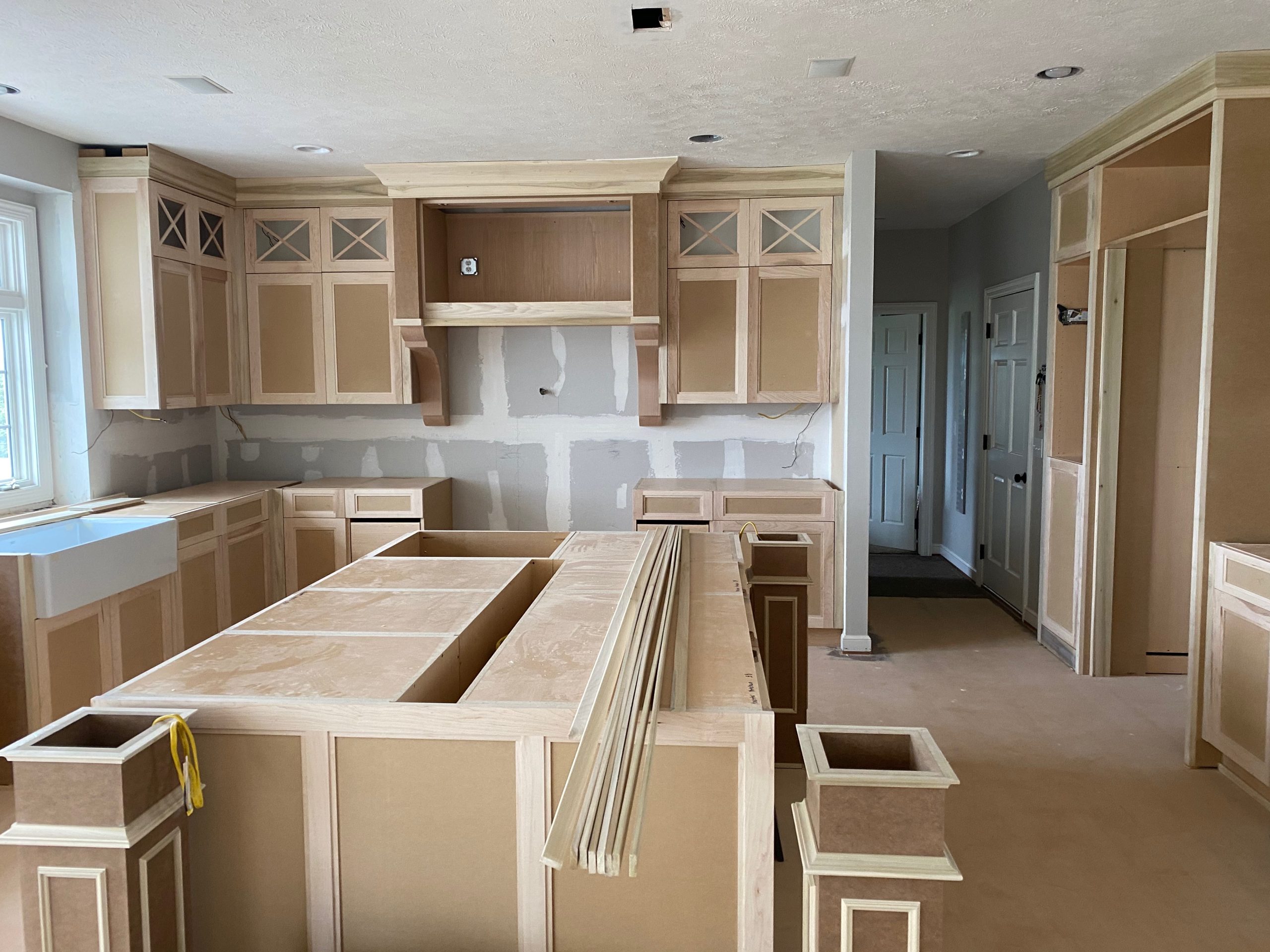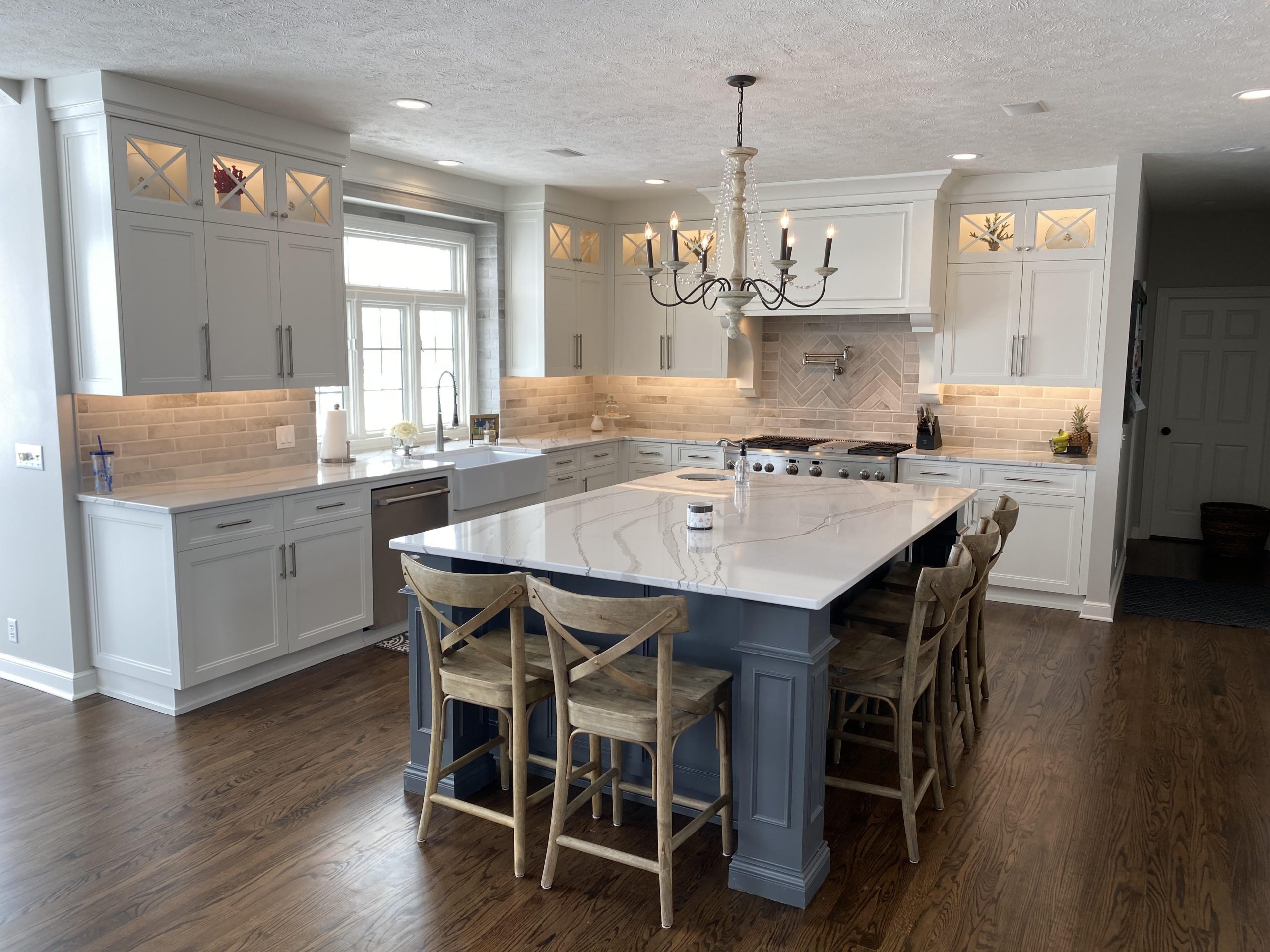 The kitchen is the heart of the home. Treat it that way!
Is your kitchen layout completely dysfunctional? Are your cabinets not providing enough space and organization? Is your kitchen an eyesore? Maybe your family has outgrown the space and you're tired of the chaos. Or, like many of our clients, maybe you're just fed up with a space that doesn't match your style or the rest of your home— now may be the time for a full kitchen remodel!
New cabinets are like a blank canvas.

We walk you through every style, size and finish that makes sense for what your goals are for your dream kitchen! Our process is efficient, clean, and the highest level of professionalism. Kitchens Redefined has the designers, contractors, finishes and accessories to make your kitchen everything you've been waiting for.

Start the process and let us show you how easy and exciting it will be!
We want to personally thank Kelly, and his entire team for the amazing kitchen makeover. They took our very blah, closed in kitchen and turned it into an amazing open space for our family to gather and share memories in."
We want to personally thank Kelly, and his entire team for the amazing kitchen makeover.
Kitchens Redefined refinished our kitchen cabinets and a few weeks later here I am, standing in my kitchen, so very happy with the way it looks! Everything is cleaner, brighter and better and I am very grateful to Kelly and Melissa, and particularly to Melvin who worked so hard to make it perfect! Thank you!
We had Kelly and his team refinish and re-door our kitchen cabinets. The original cabinets were 34 years old, a honey oak color, and outdated looking. We wanted something to refresh and brighten our kitchen. Following a brief consultation with Kelly, we chose the style for the new doors and drawers, as well as a paint color to brighten the cabinets and room. Then the team went to work with amazing results! Our kitchen has been totally transformed into a beautiful space. Many thanks to the entire team, with special thanks to Kris and Jerry. They did a fantastic job and were a pleasure to work with. We highly recommend Kitchens Redefined and are completely satisfied and happy.
We are so pleased with the results from Kitchens Redefined! Kelly came out to quote what it would cost to paint or replace our kitchen cabinet doors as well as paint our fireplace and the cabinet doors surrounding it. We really appreciated the extremely detailed quote that Kelly provided. It made it so easy for us to decide the path that was right for us. His suggestions on color made our kitchen look almost brand new for a relatively small price tag. We cannot believe the beautiful finish the paint job did for our cabinets that are nearly 40 years old!
Kitchens Redefined is amazing! The oak cabinets and woodwork in our 25 yr old house were old and outdated. Kitchens Redefined completed a whole house remodel, including the kitchen and 3 baths. They transformed the oak into beautiful white cabinets and woodwork. The workers were professional and perfectionists. The quality of their work, and attention to detail is extraordinary! The office staff are excellent and easy to work with. They made the process fun and took away the stress of remodeling! We appreciate their work everyday as we are enjoying our "new" house!
Kitchens Redefined renovated our kitchen island cabinets with a multiple step process resulting in durable finish that perfectly matches the original color but now looks even richer. The crew set-up a floor to ceiling barrier to isolate the open kitchen, so no mess in nearby areas. Followup service was great, too. A minor finish issue was quickly resolved after the work was done. I can highly recommended Kitchen Redefined for cabinet refinishing projects.
Aanessa and Ann are so creative, professional and are extraordinary talented. They were so helpful at every step in the process, from helping to select the proper colors and finishes to making sure that everything was perfect and to our complete satisfaction before they sent the final invoice. Their work is so flawless that guest to our home can't believe that all of the work was done by hand. I have had them do several different projects for me and will absolutely use them again in the future.
I can't say enough good things about Kitchens Redefined. From the design process through installation, the quality of their work and their level of professionalism was of the highest caliber. They were very communicative through the process. They were so considerate of my home and sensitive to the disruption that home improvement causes in their client's daily life. I'm already planning my bathroom remodel and I will absolutely work with them again.