A Closer Look at Cabinet Refacing and Refinishing
Monday, December 13, 2021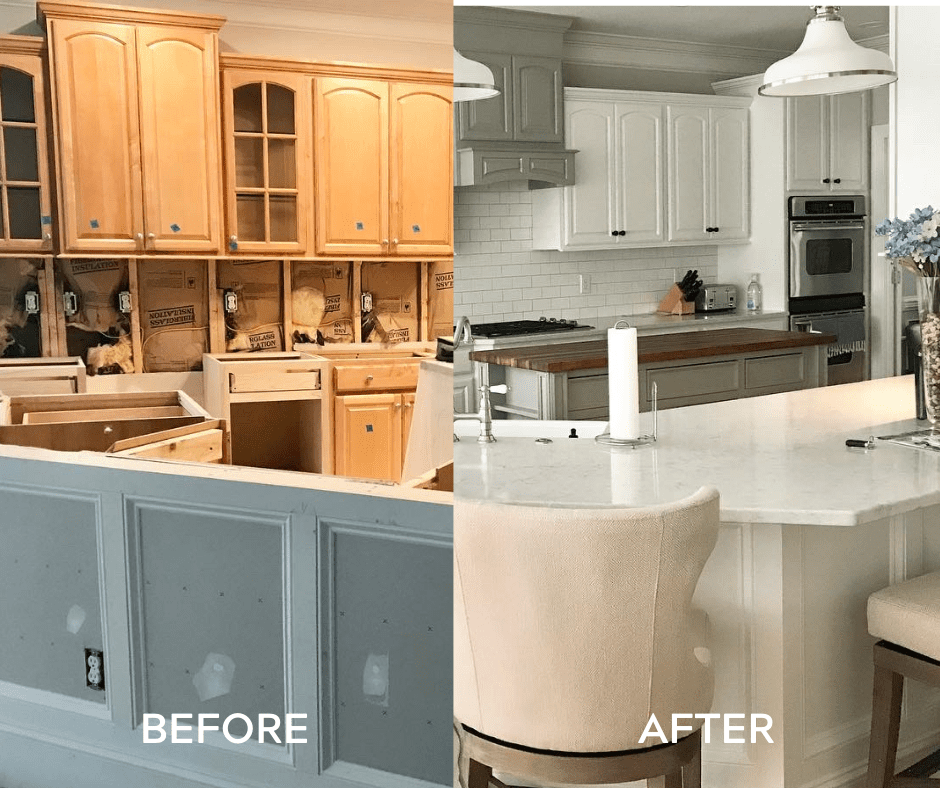 The number one goal during kitchen remodeling is often changing the look of your kitchen cabinets. Cabinets are the focal point of the kitchen and set the mood and tone for the overall look of the space. There are also times when the only goal of a kitchen remodel is a cabinet refresh.
Cabinets can be over 50 percent of a kitchen remodeling budget, and functional cabinets can make the difference between a functional and a non-functional kitchen. Cabinet refacing or refinishing can be a great option instead of replacing cabinets.
Cabinets that are otherwise in good structural shape do not need to be replaced simply because their look has run its course. That is like looking for a new house because you do not like the color of your walls. If everything else about your cabinets works for you, refacing or refinishing your cabinets is a more practical way to go.  However, if you answer yes to one of the following questions, replacement should be considered:
My cabinets are not really high quality.
My cabinets have structural damage.
My cabinets are made of metal.
I hate the layout of my kitchen.
Once you have decided that you do not need a full cabinet replacement, your next question is to reface or refinish your cabinets. There is a distinct difference between the two processes.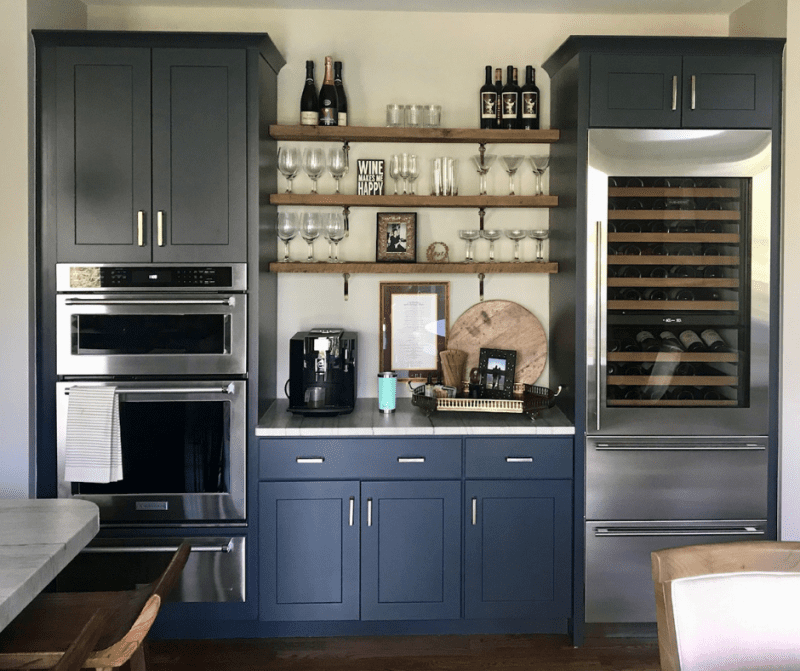 Refacing  
Refacing cabinets improves the look and feel of your home in less time than a full remodel. Cabinet refacing has two major components: installation of new drawer fronts and doors and veneering of the cabinet boxes. In addition, new cabinet hardware is installed. Broken drawers are also replaced.
Thespruce.com offers more detail on the process with Understanding Cabinet Refacing. When you are refacing your cabinets, you are putting new material on top of the existing cabinet frames and replacing doors and drawer fronts.
Refacing is about 40 to 50 percent less than replacement. It is a great option when your cabinet boxes are in good shape, and you are happy with the current layout of your kitchen. Thespruce.com offers more information on Refacing vs. Replacing Kitchen Cabinets.
Refinishing
Kitchen cabinet refinishing means that you keep all components of your existing cabinetry and simply change the color or the finish. This is usually accomplished by hand sanding or chemically stripping the existing finish from the wood, then applying new paint or stain. It is a less forgiving process than refacing.
Since all you are doing is changing the finish, or color, of the existing materials when you refinish cabinets, there are some requirements that you should make sure you meet. Your cabinets should be physically in good shape. They should be free of nicks, chips, cracks, dents, cuts, or gouges in order to go this route.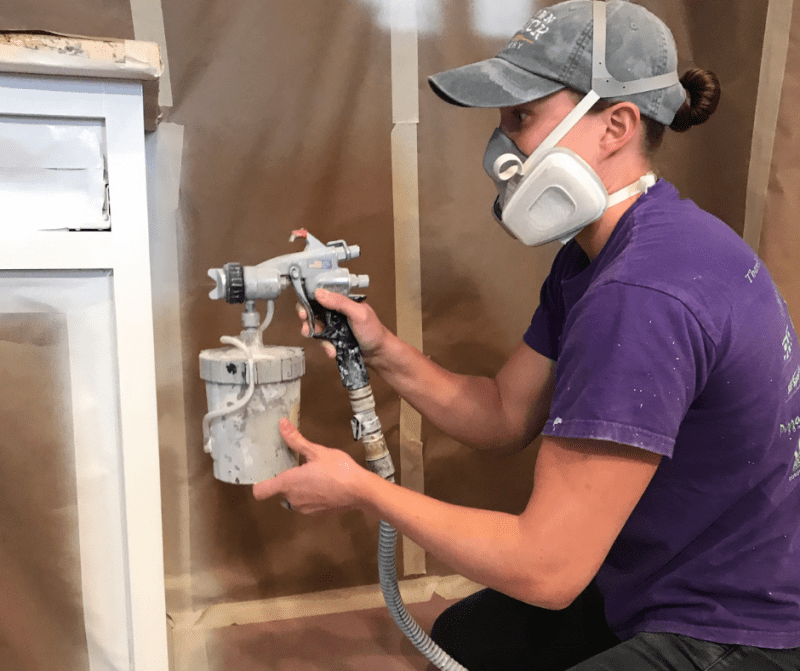 Cabinets made of open-grained woods like Oak, should always be painted by a professional refinisher, like Kitchen's Redefined.   Many homeowners make the mistake of trying to DIY their painted oak cabinets and end up spending more time and money in the long run.  HGTV.com provides Painting Kitchen Cabinet Ideas.
Refinishing your cabinets is the most economical option available. It is about two-thirds the cost of refacing. It offers a quick, easy transformation with low cost and low hours invested. The change can be dramatic with much less commitment than refacing or replacing.
Our expert design team at Kitchens Redefined is ready to with you and help you determine what is right for your kitchen. We will educate you on the choices available to transform your existing cabinets into the cabinets of your dreams.  Call us at 402-505-3381 or request a free design consultation now.