10 Creative Ways to Transform Your Kitchen Cabinets with Repainting
Tuesday, June 13, 2023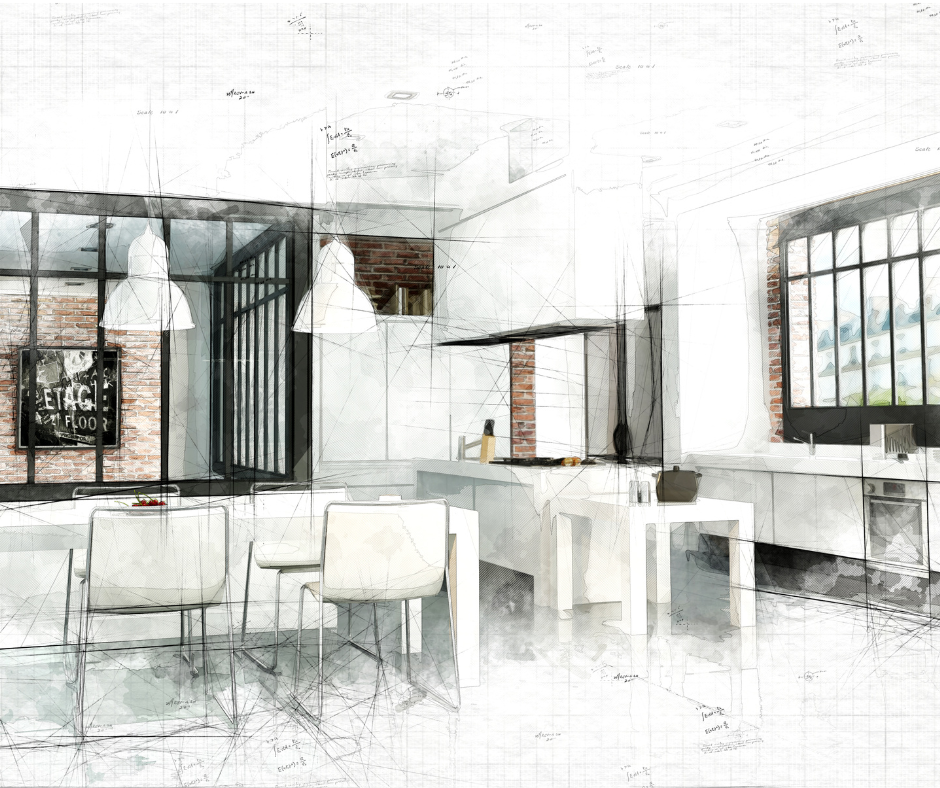 When it comes to giving your kitchen a fresh new look, repainting your cabinets can make a significant impact. Our repainting technique offers a budget friendly transformative way to update your space without the need for a complete renovation. Today, we will explore ten creative ways to transform your kitchen cabinets with repainting, helping you create a stunning and personalized kitchen design.  Go on, live a little.
Colorful Cabinet Doors:
Instead of painting the entire cabinet, focus on the doors themselves. Choose a vibrant color or a patterned design for the doors while keeping the frame and interiors neutral. This approach allows you to experiment with bolder choices without overwhelming the entire kitchen.
Statement Hardware:
In addition to repainting your cabinets, consider upgrading the hardware for a complete transformation. Choose eye-catching knobs, pulls, or handles that complement the new color palette. The hardware serves as both functional elements and decorative accents, adding a touch of personality to your cabinets.  Check out the latest trends in cabinet hardware at architecturaldigest.com
Whitewashed Elegance:
If you prefer a light and airy atmosphere in your kitchen, consider a whitewashed technique. Apply a semi-transparent white stain or paint to your cabinets, allowing the natural grain of the wood to peek through. This technique imparts a subtle and sophisticated look, perfect for coastal or Scandinavian-inspired kitchen designs.
Chalkboard Surfaces:
For a functional and playful twist, consider painting the end panels or inside panels of your cabinets with chalkboard paint. This allows you to jot down grocery lists, recipes, or leave messages for family members. The chalkboard surfaces add a fun and interactive element to your kitchen while maintaining the functionality of the cabinets.  Chalkboard paint can be elegant if used correctly.  For ideas on how to achieve this look, check out jessicarayome.com
Bold Accents:
If you want to make a bold statement with your kitchen cabinets, consider adding a pop of color to the interior. While keeping the exterior neutral, choose a vibrant hue like yellow, teal, or red for the cabinet interiors. When the doors are open or when glass-fronted cabinets are on display, the unexpected burst of color will instantly elevate the overall design.
Metallic Accents:
To create a luxurious and glamorous ambiance in your kitchen, incorporate metallic accents into your repainted cabinets. Choose metallic paint or add metallic leafing to the edges, trims, or door fronts of your cabinets. This technique adds a touch of elegance and opulence, elevating your kitchen to a whole new level.  Having a hard time visualizing this idea, check out this homesandgardens.com article for more.
Two-Tone Magic:
One way to add visual interest and depth to your kitchen cabinets is by using a two-tone color scheme. Choose complementary colors for the upper and lower cabinets or create contrast by pairing light and dark shades. For instance, you can paint the upper cabinets in a crisp white and the lower cabinets in a rich navy blue. This technique adds a touch of sophistication and modernity to your kitchen.
Distressed Elegance:
For a rustic or shabby chic aesthetic, consider distressing your cabinets. After painting them in a base color, lightly sand the edges and corners to create a worn and weathered look. This technique adds character and charm to your kitchen, giving it a cozy and lived-in feel.
Pattern Play:
Take your repainted cabinets to the next level by incorporating patterns. Use stencils or decals to add intricate designs to the cabinet doors or drawer fronts. Geometric patterns, floral motifs, or even whimsical shapes can bring a unique and personalized touch to your kitchen cabinets.
Your personal style should come through in every room in your home, so leave the old-fashioned ideas of oak cabinets behind.  We are ready to help you bring your vision to life.  Cabinets add a huge punch of design and with our re-painting process, you can update as often as you like without a full remodel.  Contact us today for a free design consultation.