4 Ways to Create a Family-Friendly Kitchen
Tuesday, May 4, 2021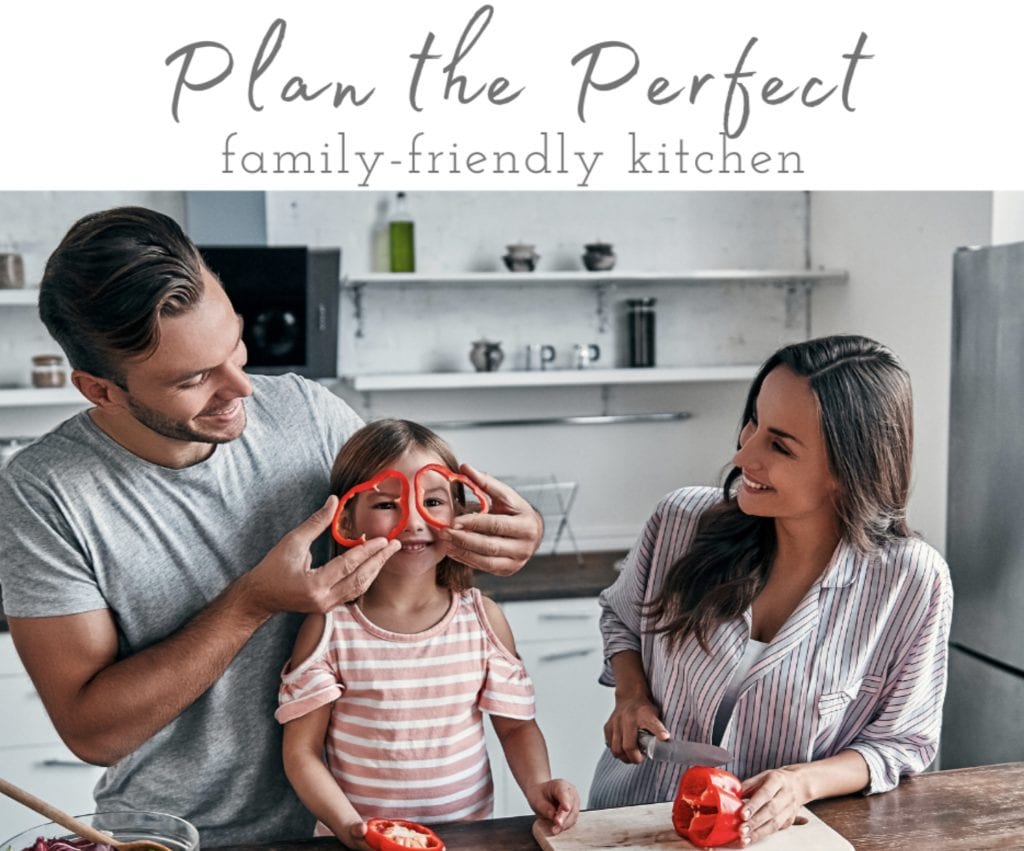 Remodeling your kitchen is not just about visually updating the look of it. It is about shaping how you and your family live in your kitchen on a day to day basis. A family-friendly kitchen will mean different things as your family grows and changes.
You can meet immediate goals and hit future goals at the same time with strategic planning now. Hgtv.com has key questions to ask when Creating a Family-Friendly Kitchen. Break down the elements of your kitchen and think about each one and how your household uses it.
1) Start with flow
Look at the current layout of your kitchen. Think about what works well for your family now. Imagine your family 5 years from now. Note any problems you think may arise as your family changes. Small children who fit comfortably in your eating space now may not later.
Think about what does not work now and why. There may be easier modifications you can incorporate to resolve the issue. If that is the case, changing the floor plan may not be necessary. You want to make sure that bigger changes offer long-term solutions.
Goodhousekeeping.com has All the Ways to Make Your Kitchen More Kid-Friendly.
2) Think about zones
Map your kitchen in zones and picture the features you need in each one. List features you want in each zone both now and in the future. Look for flexibility and accessibility. Common zones are storage, food preparation, eating areas, and creative space.
Your food storage zones involve both your refrigerator and cupboard and pantry space. The right design allows you to store food in a manner that works for your family now and that can change over time. Smaller children benefit from lower food zones that they can access while older children may need a lunch zone in your refrigerator.
Food preparation zones can include everything from cooking full meals to packing lunches. Evaluate the type of cooking you do and who does the cooking. Talk through must haves and extras that you may want once or twice a year for that gourmet holiday meal. Thespruce.com has The 7 Best Cooking Gifts for Kids of 2021 so you can get them involved.
Eating areas and creative spaces are often one and the same. You may want a more formal and separated room versus a true eat-in space. Look for easy ways to transform the kitchen table from family dinners to homework central. Hidden storage within easy reach will ensure that things get put away.
3) Seek Out Space
Look for space in adjoining areas that can be repurposed over time. An adjacent formal dining room can be turned in to a playroom or family room and morph back to a formal dining room for large gatherings or as kids get older. Hall closets can become a lunch zone or a craft zone with shelving and organization, opening storage room in the kitchen.
4) Add In Extras
You can design the core of your kitchen for the heavy use you know it will get now and moving forward. Identify the features that you need to include that are hard to change. Layout, cabinet configuration, countertops, and flooring need to meet immediate and long term needs in terms of layout and durability.
You can bring extras in and out as your needs change. Your family may need a large kitchen table now that can be traded for a smaller one in the future. Storage options can be moved from higher cabinets to keep things out of reach to lower cabinets to encourage independence.
Keeping the big picture in mind and thinking about how it will change with time will allow you to create your ideal kitchen. Once you have completed your strategic planning, count on Kitchens Redefined to bring it to life.
Call today for your FREE consultation: (402) 505-3381 or simply click here!