5 Reasons You Shouldn't DIY Cabinet Refacing
Tuesday, July 26, 2022
You are evaluating your kitchen cabinets and thinking about refreshing their look. You have been watching a lot of home improvement shows in anticipation of your cabinet upgrade. You feel pretty confident about taking on certain aspects of your refresh to save time and money. Refacing your cabinets seems like something you can add to your list.
We have 5 reasons to not make cabinet refacing a DIY project. Take a look at the information provided below before heading to your local home improvement store. There are projects that make more sense to take on in order to save some money on your kitchen refresh. This probably is not one of them!

Cabinet refacing is a more budget-friendly option then replacement. HGTV.com offers how Resurfacing Kitchen Cabinets can give your kitchen a facelift without a complete remodel. It is tempting to think you will save even more with a DIY refacing. However, you can quickly erode that savings with unexpected expenses.  A professional can give you a complete and accurate estimate before any work begins.
A professional also saves you time. The average cabinet refacing takes a professional less than a week.  DIY refacing, on the other hand, could easily take you months because you cannot commit to working on the cabinets 6 to 8 hours a day like a professional can.
Cabinets That Look Fine Can Have Underlying Damage
You have taken hours to research what you need, purchased supplies, and even stripped the existing finish from your cabinets. You discover that your cabinets are in too bad of shape to be refaced and need to be replaced.
You risk potential lost hours and money without a true expert evaluation of your existing cabinets. A professional can tell you whether your cabinets can handle a refacing from the initial inspection. It is better to know that you need to replace existing cabinets from the beginning of your project to avoid wasted effort and disappointment.
This Is Not What You Do For a Living
With a DIY cabinet refacing, the quality of work depends on your knowledge of how to reface cabinets and the quality of materials at your local hardware or home improvement store. Bobvilla.com offers 6 Things to Know About DIY Cabinet Refacing that supports needing some serious refinishing experience to pull it off.   Things always look easier when you watch a professional do it!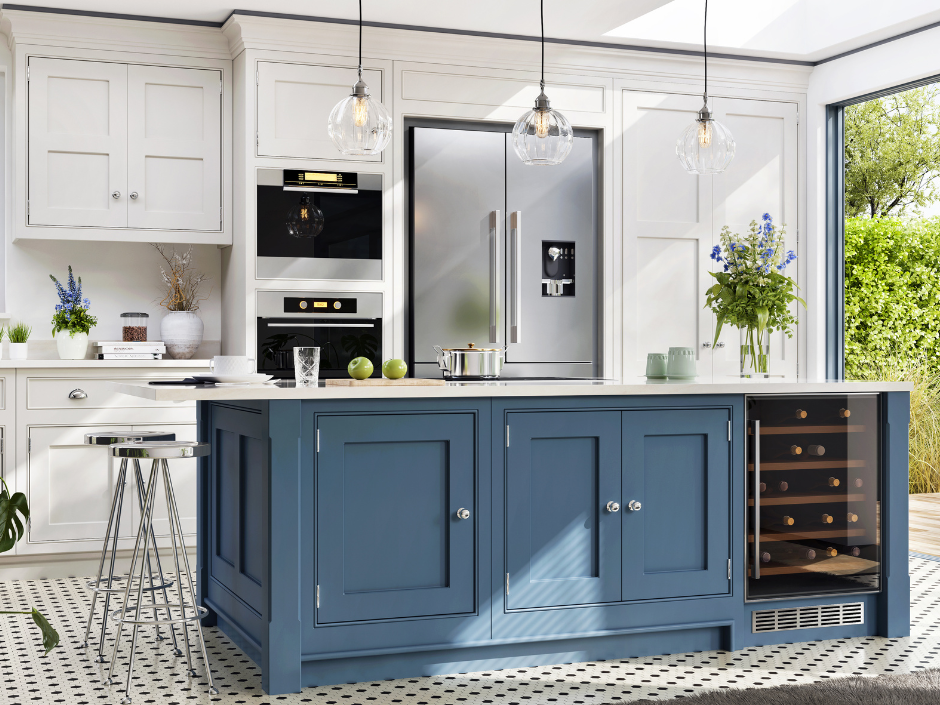 If you do not like your initial results or see flaws, you are either going to have to try and fix it yourself or end up calling in a professional anyway. Cabinet refacing professionals are trained in how to properly reface cabinets so they last for years. They understand everything that needs to happen to ensure the highest quality refacing.
You Cannot Warranty Your Own Work
If you DIY reface your cabinets, you will have to foot the bill for any damage to the finish after the job is done. Going with a professional ensures that a warranty means the finish is covered for a certain amount of time after the refacing.
Your Options Are Limited
With a DIY refacing, you are going to be limited to finish options that your local hardware or home improvement stores offer. You will likely see a lot of veneer options. A professional can offer you many more finish options and provide finishes that are higher quality and longer-lasting than what you would find on your own.
The professionals at Kitchens Redefined will transform your cabinets and save you the time and money that a DIY project can cost you!