5 Timeless Kitchen Cabinet Styles
Friday, June 24, 2022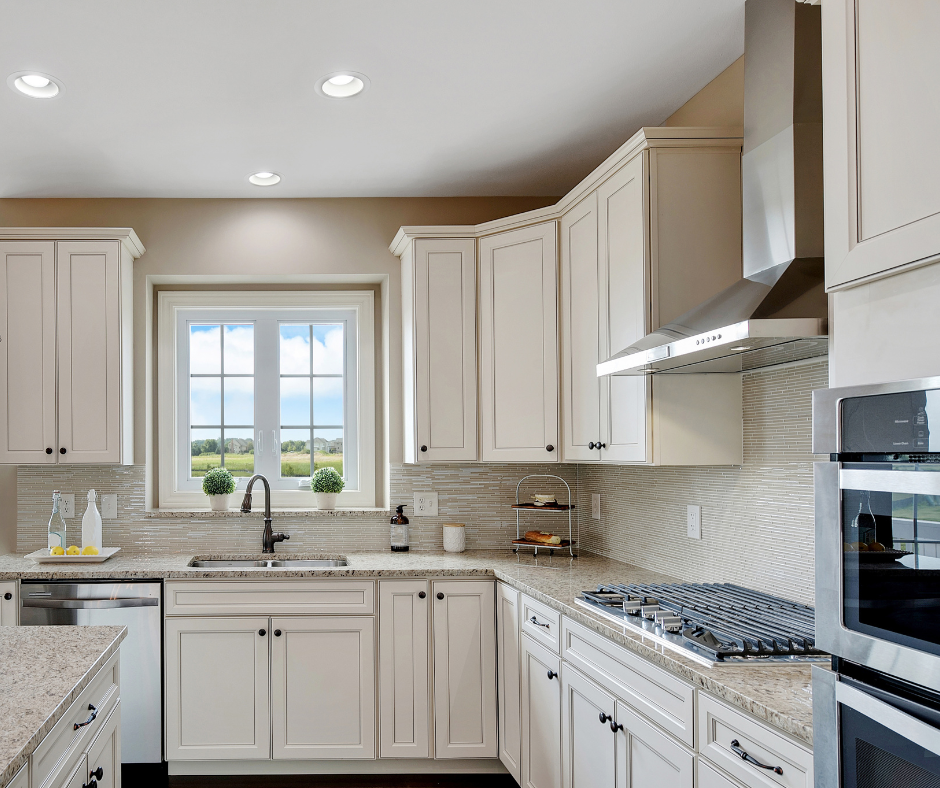 Kitchen cabinets come in a variety of materials, shapes, sizes, and colors. However, there are 5 trend-resistant kitchen cabinet styles that give you a timeless aesthetic. An understanding of these core cabinet styles will help you make smart design choices. Thespruce.com has 10 Kitchen Cabinet Styles that demonstrate how these 5 timeless styles can be interpreted in different ways.
Shaker-Style Cabinets
Shaker-style cabinets impart a minimalist but still distinctive look. Thespruce.com has 15 Kitchens With Shaker Cabinets that prove this claim. Each Shaker-style door has five segments: vertical pieces on the sides called stiles, horizontal pieces on the top and bottom called rails, and a recessed panel in the middle.
Shaker cabinets are easy to style in your own way. They look just as at home in an industrial kitchen as they do in a country kitchen. This flexibility also allows you to refresh in the future without having to replace your cabinets. Because they are so popular, Shaker cabinets are widely available and reasonably priced.
Beadboard Cabinets
Beadboard cabinets describes a type of construction in which vertical slats fitted into each other.  Since it is detailed and textured, it is not a good option if you are going for a minimal aesthetic. Beadboard can give you a relaxed, cottage-style look. It adds an element of warmth, just as it does when used to cover a wall in a hall or mudroom.
Beadboard is available with "boards" in various widths. The width of the board can take a look from more modern to traditional. Another common variation is a beadboard panel set in a stile-and-rail frame. Today's beadboard is often a solid piece of medium-density fiberboard which is milled to resemble pieces of wood fitted together.
Flat-Front Cabinets
Flat-front doors are solid with no panels or other framing. It is a simple, minimalist look that works well in any modern or contemporary kitchen. Flat-front doors are made from a single piece of plywood or MDF, which is either painted or covered with wood veneer. They are an excellent showcase for the hardware you choose.
Because of their simplicity, flat-front cabinets can be the least expensive, but it all depends on the type of wood used, the finished applied, the hardware, and more. Flat-front cabinets can look a little stark, but you can easily add interest by staining the wood or painting it.
Plywood Cabinets
Designers are beginning to appreciate plywood not only for its functional merits but also for its beauty. Plywood has a very organic and warm quality that makes a space feel cozy and inviting. Unlike lumber, plywood will not warp, shrink, or expand. It is also incredibly strong and durable.
A clear finish will bring out the grain of plywood on your cabinets and add to its appeal. The natural, never-repeating patterns can be like a fine marble. Be sure you choose a good-quality and sturdy type of plywood. Camillestyles.com has 8 Kitchens That Made Us Obsessed With Plywood Cabinets.
Natural Wood Cabinets
Homeowners who opt for this look like the informal, summer-cottage look, and the patina acquired with use. Unfinished wood is the least expensive choice. If you decide you do not like the appearance, you can easily swap out or finish the doors. Bhg.com has 8 Cabinet Materials to Know-and How to Choose the Best Type for Your Kitchen.
Even if you like the unfinished look, it is wise to choose a flat varnish or other finish that will keep grease and moisture from infiltrating the wood. This retains a natural look and an organic feel to the kitchen. Since there are no colors to contend with, this option goes with anything.  No matter what cabinet style speaks to your aesthetic, at Kitchens Redefined, we believe that "new cabinets are a blank canvas" waiting to become your personal masterpiece!  So whether you are repainting, refinishing, redooring and replacing, reach out today for a free design consultation.