Reface Verses Replace: 5 Benefits When You Refresh Existing Cabinets
Tuesday, June 29, 2021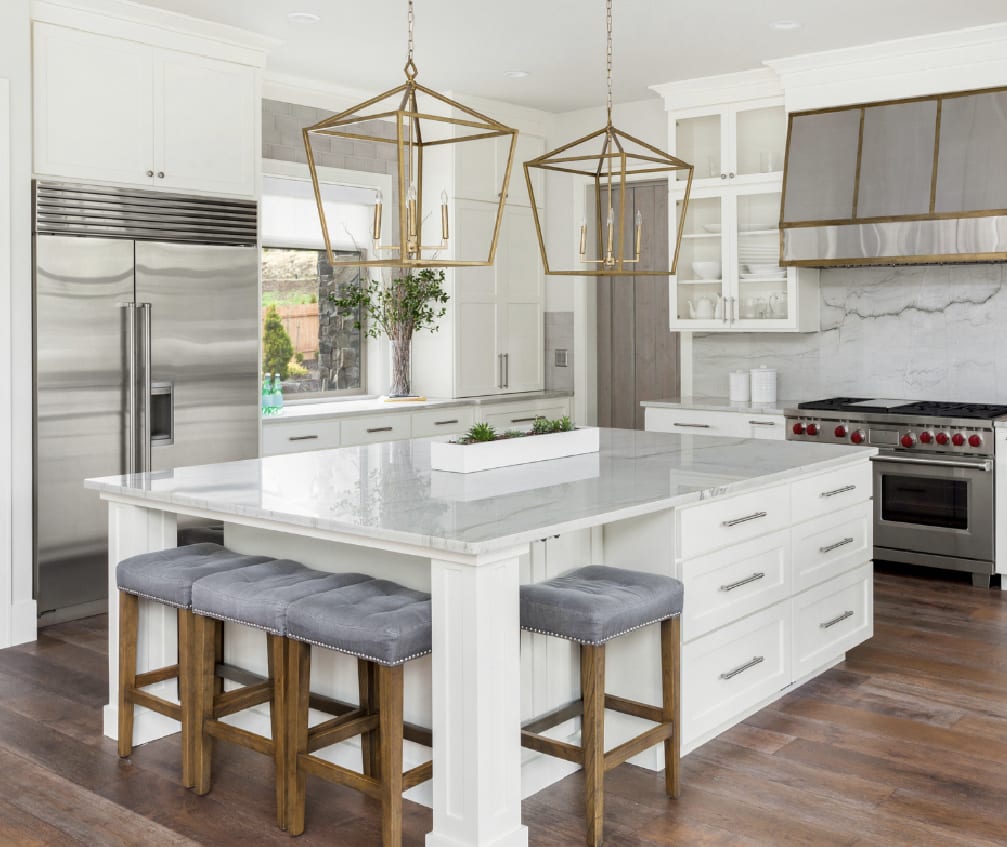 Reface Verses Replace: 5 Benefits When You Refresh Existing Cabinets
Your kitchen floor plan works for you. You have ample storage, beautiful countertops, and a floor you adore. Everything functions and makes you happy for the most part. Still, something is lacking. You realize it is your cabinets.
Your cabinets are in the right place and you like where your last organization project landed you when you open them to find your dinner ingredients. When you close them, it's another story. The color does not appeal to you anymore. The embedded design makes you a little crazy. Never fear. You can quickly and easily fall in love with your cabinets again.
Think of a cabinet reface like an amazing facial for your kitchen. It is affordable, low commitment, and gets you great results with no pain. You can customize your options based on what you need and want. Best of all, you have fast results and little to no downtime. Thespruce.com has a breakdown on how it all works in their article, "Understanding Cabinet Refacing." Here are 5 benefits of a cabinet refresh:
Budget friendly
New cabinets can make up one-third to one-half of an average kitchen remodeling budget. Cabinets are the feature that draws the most visual attention in your kitchen, so re-facing them is probably the single best way to "remodel" without actually going all out. You can get the look of new cabinets for about half the cost of new custom cabinets. If your cabinets are well constructed and your existing layout works well, your budget will get a break.
Less Mess, Less Time
Your project will take about a week to complete on average, versus four or more weeks for a full kitchen remodel. During the process, other components of your kitchen remain usable at the end of the workday, unlike a full remodel which usually prevents the kitchen being utilized until the project is completed. You will not need to live on take out and microwave meals for the foreseeable future.
Custom looks
You get endless options for colors and finishes. You are able to choose from any color of paint, stain or veneer. You can decide to replace the doors to update the cabinet design from traditional to contemporary or add some glass Add-on features like moldings can make your cabinets look completely new. Cabinet interior options, such as roll out drawers, pull out recycling bins, and drawer organizers, can also be integrated during the process.Hgtv.com has inspiration for your Old Kitchen Cabinets as you consider your new look.
Eco-friendly
This is an easy way to cut back on waste and environmental damage. We throw away hundreds of tons of stuff away each year and chop down a couple billion trees along with that. The manufacturing of new cabinets can contribute to environmental pollution, landfill waste, and Diesel fuel utilization. Using what you already have in your kitchen means you are reducing your environmental impact.
Preserves Prior Upgrades
Lastly, cabinet restoration allows you to save prior kitchen upgrades, such as countertops and flooring, without disruption. Major remodeling will typically not allow the reuse of any prior upgrades and you lose the monetary investments you have already put into the space. Replacing cabinets means that you have to remove existing countertops and void warranties or risk damage. Any damage does not just compromise the granite that you love, but can then add to unexpected costs and additional projects. You could end up with much more of a kitchen remodel than you bargained for in the long run.
When you decide to go with a cabinet refresh, Kitchens Redefined has the experience and seamless process in place to give you the new look you want.
For more information on kitchen cabinet refacing and redooring, contact the experts at Kitchens Redefined today! Call us at 402-505-3381.