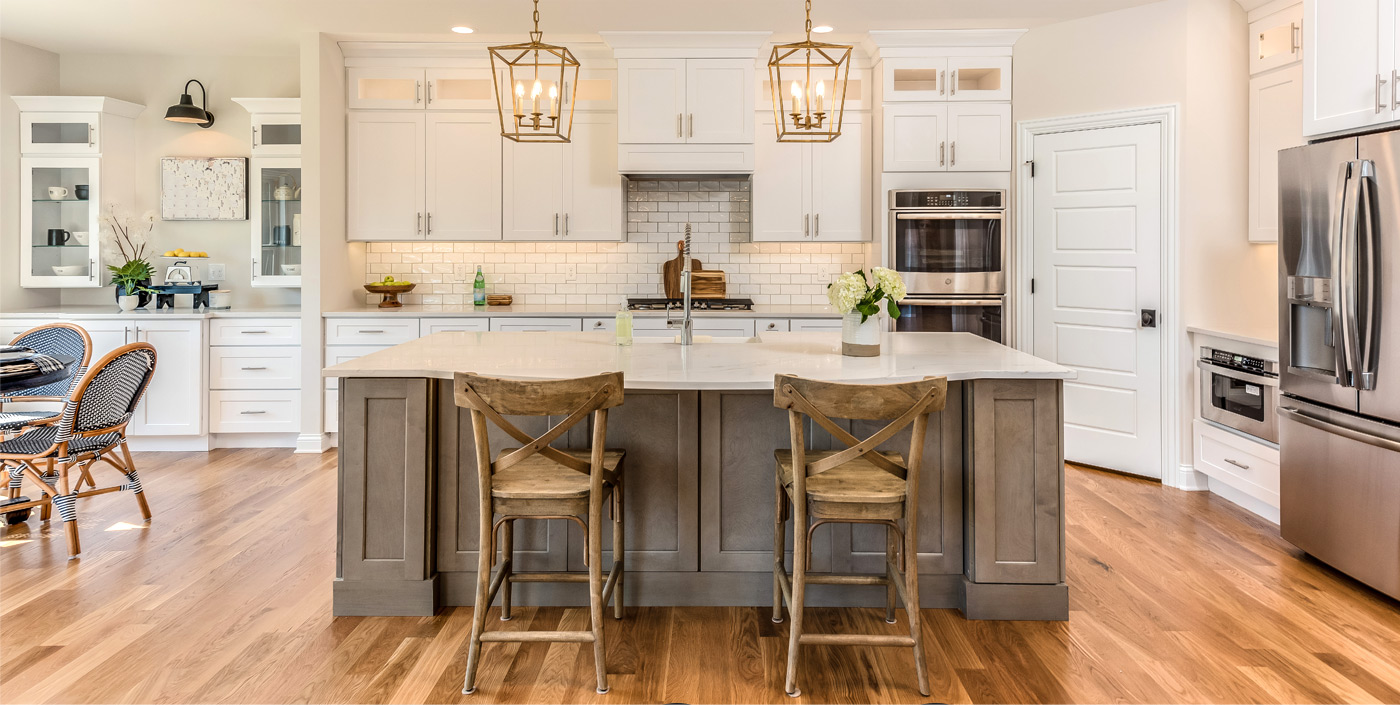 kitchen remodeler in elkhorn, ne
Elkhorn is a growing area West of the Omaha Metro. We have had the pleasure of working on kitchens for families looking to make their space more up-to-date and functional in this area. We have repurposed existing, golden oak cabinets or added new additions like extended islands with more storage. Kitchen remodeling is our specialty and we have a lot of experience working with homeowners needing kitchen remodeling in Elkhorn, NE.
kitchen styles we love
We always love a functional kitchen above else. So, that's usually the first thing we will look at or ask you about in our free in-home consultation. The kitchen is the heart of your home, so creating a space where you want to spend your time with family and friends is crucial. A kitchen shouldn't cause you anxiety, it should be a bonding place. In terms of style, here are a few of our favorite kitchen style videos:
Check out our Design Inspiration Series page for more style inspiration we love!
In-Home Consultation
We will come to you to make your dream kitchen a reality. The most thrilling part of this process is getting to choose exactly how you want your kitchen to look. You might have spent weeks or even months browsing social media and magazines, gathering ideas, but you may still be unsure about how to bring it all together or what the project's timeframe and costs would be.
That's where we step in with our free in-home consultation, followed up with a design meeting and proposal at our showroom where you can view some of our products in-person.
Rest assured, we only work with the finest materials and highly skilled craftsmen, ensuring that your project will be completed on schedule and to your exact specifications. Your satisfaction is our priority, and we are dedicated to delivering the results you desire.
Available Services Elkhorn, Ne
Cabinet Repainting or Refinishing – See More Here
Cabinet Redooring or Refacing – See More Here
Cabinet Replacement – See More Here