Easy Ways to Refresh Your Home for the Holidays
Thursday, November 12, 2020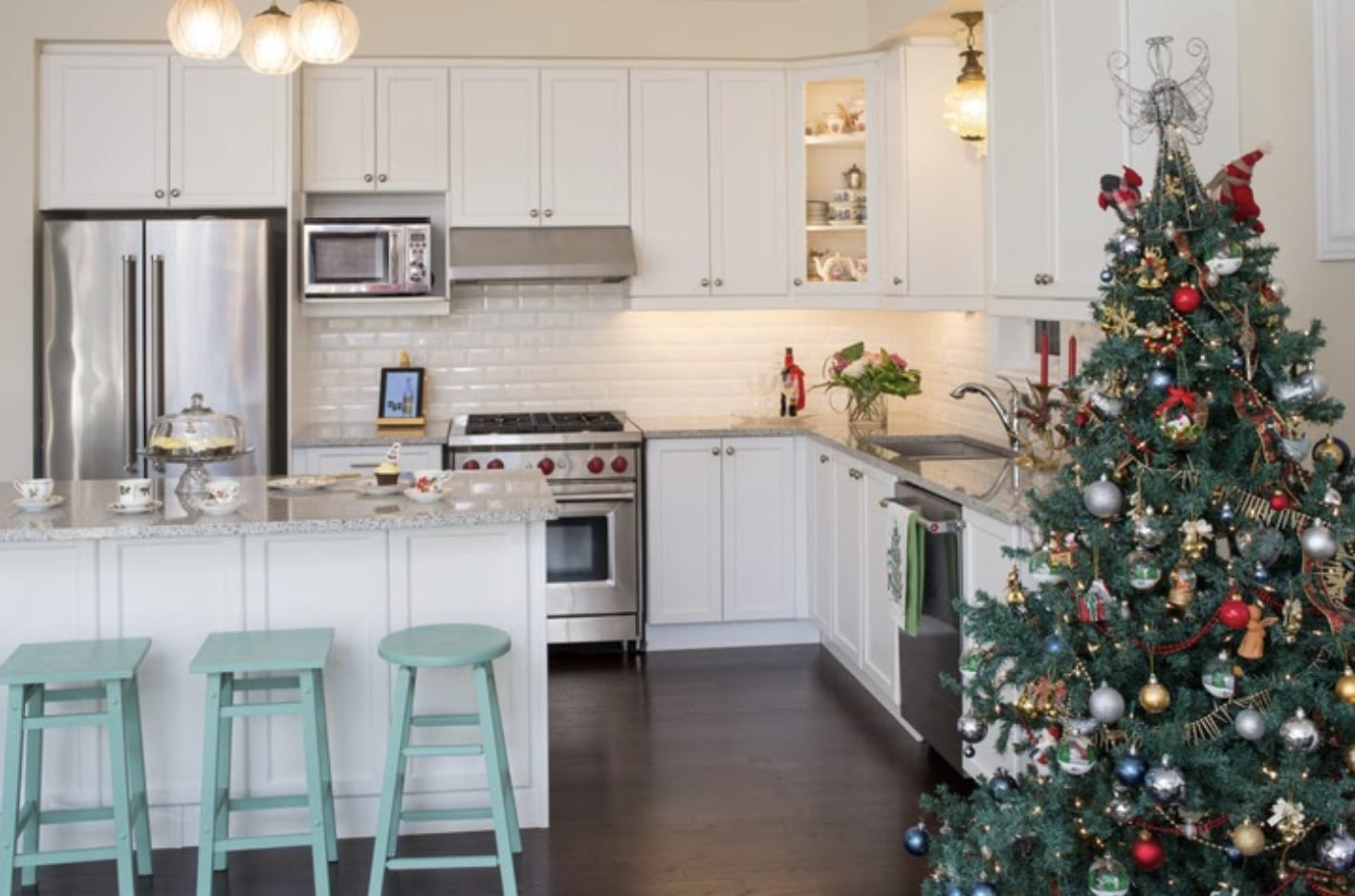 Refresh Your Home for the Holidays
There is no place like home for the holidays. You have memories that are shaped by the holiday traditions you shared with loved ones. Those traditions were shaped by the surroundings that you associate with them. Close your eyes and picture walking through your loved one's door as a kid. The sights, sounds and smells made it an instant celebration. 
Think back to your childhood home. You probably got out the same decorations year after year. You got out the family recipes and had baking sessions with the smell of vanilla and spices in the air. The ritual of unpacking boxes of decorations made it look like the holiday season was starting. 
Now, our home is building those memories for the next generation.  Traditions are wonderful but do not miss the chance to make your own traditions. It is easy to bring in some new while still honoring the old with a pre-holiday refresh.  Elledecor.com has 75 Seasonal Yet Stylish Christmas Decorating Ideas you might want to incorporate to bring in that new. 
Think about your holiday personality. You could be all that glitters. You may only allow silver and gold. Your definition of holiday charm could require some flannel and woodsy cabin décor. Maybe you are strictly cool color modern. Oprah.com has a fun quiz from Nate Berkus that can help you find your holiday personality.  
It is very likely that your holiday personality is already reflected in the day-to-day décor of your home. Look at rotating favorite pieces with a seasonal eye. The swap does not have to be for literal holiday decorations. Look for opportunities to change the color scheme of kitchen towels, potholders, dishware, vases and candles. You may have art that can be rotated from upstairs to downstairs based on the color and feel of the piece. 
Décor can do a lot to refresh your home, but it cannot do it all.  Decorating is the wrapping paper on the gift. It is the trimming on the tree. It is the sides that make the meal. The home, however, is the gift. It is the tree. It is the turkey or ham or roast. It is what will truly make the holidays memorable. 
It may seem like adding a renovation to the already busy holiday season will add too much stress. HGTV.com points out that delaying can add stress in the form of to-do lists and home improvement projects piling up year after year. That is not the gift we want to keep on giving ourselves! 
HGTV.com has a list of 10 Remodeling Projects to Do Before the Holidays:  
Start planning with our kitchen visualizer!
Project 1: Refinish Cabinets
Project 3: Install a Brand New Backsplash
Project 4: Update Storage Solutions in the Kitchen
Project 5: Add a Modern, Floating Wood Shelf
Project 6: Update Countertops
Kitchens Redefined has a wide range of services to get your holiday project list completed!
A holiday refresh is a gift that you can give to yourself and your family that will last much longer then the leftovers and the present opening. It will still be making you happy as you change out that holiday décor. It will be much more meaningful than the gifts you unwrap. It is a gift that will shape your memories. Our expert Kitchens Redefined design team will help you create the perfect gift!
Call today for your FREE consultation: (402) 505-3381402) 505-3381 or simply click here!