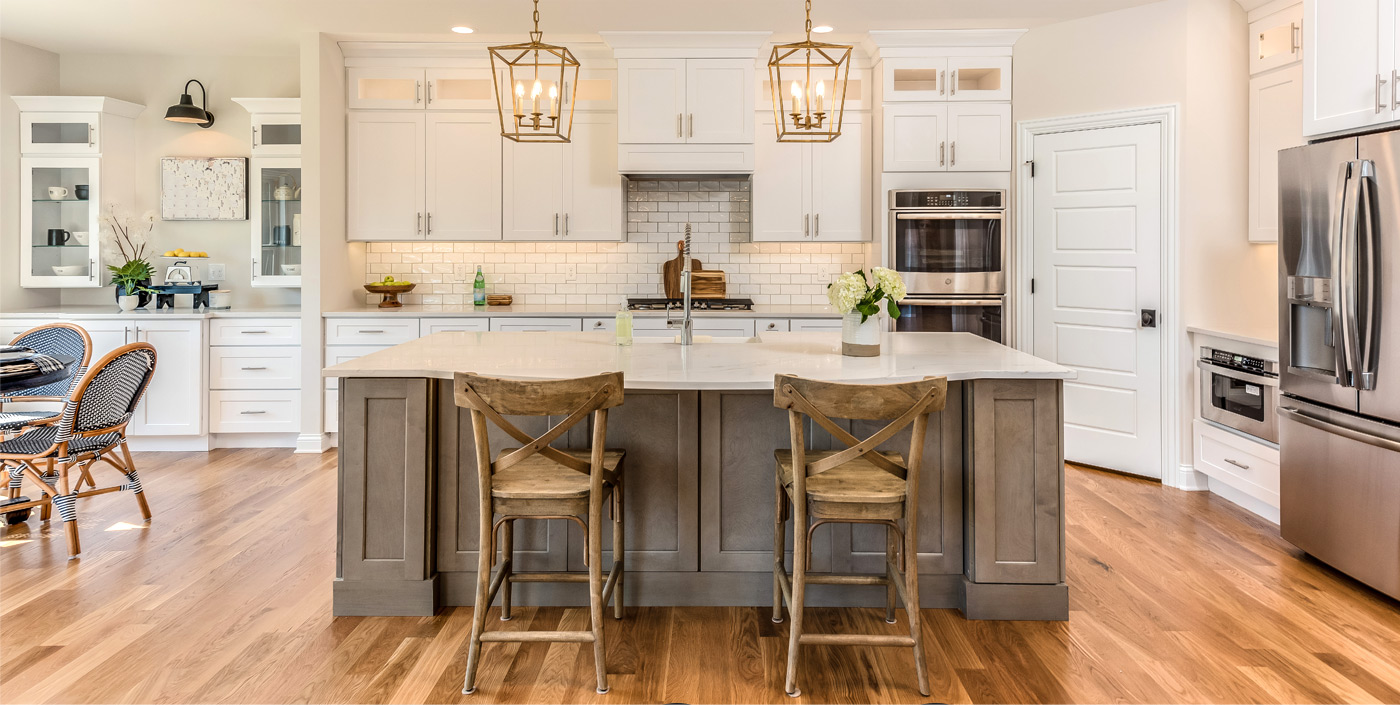 Excellent kitchen remodeling company In Omaha, ne
Kitchens Redefined is a company that specializes in kitchen remodeling.  With over 30 years of experience, Kelly S. King launched Kitchens Redefined to better serve homeowners across the Omaha Metro who are tired of their outdated kitchen. We will take you through the process and since we are the leading kitchen and bathroom remodeling company in Omaha, NE we can offer some fantastic services to our amazing clients.
Why Choose Kitchens Redefined?
It's crucial to find a company that provides outstanding service and craftsmanship, but it's equally essential to find one that truly cares about its customers. Here at Kitchens Redefined, we excel in offering just that and much more. Our dedication to excellence has made us a trusted choice for homeowners in Omaha, NE in the kitchen remodeling industry.
When it comes to kitchen remodeling in Omaha, NE, there are numerous reasons why Kitchens Redefined stands out. With our team of skilled professionals, we deliver unmatched craftsmanship and attention to detail, transforming ordinary kitchens into extraordinary spaces. Our focus extends beyond aesthetics; we prioritize functionality and efficiency to create kitchens that cater to your specific needs and preferences.
At Kitchens Redefined, we understand that your kitchen is the heart of your home, where families gather and memories are made. As such, we approach each project with utmost care and consideration, ensuring that the end result reflects your vision and enhances your lifestyle.
By choosing Kitchens Redefined in Omaha, NE, you're not just getting a kitchen remodeling service; you're gaining a partner that values your trust and strives to exceed your expectations. If you're looking to redefine your kitchen and make it truly special, look no further than Kitchens Redefined in Omaha, NE.
Our kitchen services in omaha:
We specialize in the process of repurposing your existing cabinets by using one of the four services below. Cabinet painting or cabinet repainting, cabinet refinishing, cabinet redooring or cabinet refacing all take your existing cabinets and give them a makeover. Depending on the condition of your existing cabinets or the style your are looking for in your kitchen, one of these services are likely the answer to your kitchen makeover prayers! Not only is our process proprietary, but we have been teaching it to contractors across the nation for decades. We are the top kitchen cabinet painter and top cabinet refinisher in Omaha and the surrounding areas. Want to learn more about each of these services? Click below!
Cabinet Repainting or Refinishing – See More Here.
Cabinet Redooring or Refacing – See More Here
design inspiration
top cabinet paint colors 2023 – see our design series HERE! 
Many of our clients across the Omaha area ask us what our favorite cabinet paint colors are, so we put together a design inspiration series of videos. Omaha kitchens are evolving in style but we are still seeing a lot of the grey and white kitchens. See our blogs on the top grey paint colors and the top white paint colors for kitchen cabinets!